The Knitter's Annual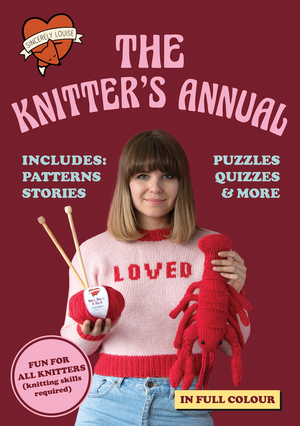 At Sincerely Louise we try our best to make sure our knitting patterns are all correct, but you can't get it right every time. Below are corrections for known mistakes in The Knitter's Annual book. Please email us at hello@sincerelylouise.co.uk if you spot any new ones, or if you need any pattern support.
EARS FOR LION MUG RUG (page 9)
Ears - Make Four
Cast on 6 stitches in M 
Row 1 K
Row 2 P
Row 3 K
Row 4 P
Row 5 K1, SKP, K2tog, K1 (4 sts)
Row 6 P
Row 7 Cast off.
Leave a comment
Comments will be approved before showing up.